After inspiring a local park clean-up and global tree planting, Earth 2 journeyed to the Child Educational Center's School-Age Program at Palm Crest Elementary School (PCR) to make an impact a little closer to home.
Similar to our previous sites, we gathered the children to observe the globe and reflect on what the Earth means to us, and what role we can play in making it a healthier place to live and enjoy. In the little garden on our site at PCR, one of our trees had recently been removed because it had reached the end of its life. The children were sad to see it go and worried about the impact it would have on the habitat of the garden wildlife—where would the birds land and perch? So, in our discussion about how we could help the Earth, we thought, "Why not replace our removed tree with a new one?"
The children were very excited about a new tree for the garden and began to discuss how we could make it happen.  As they brainstormed about how to prepare for a new tree, the question came up of how to raise money to purchase the tree. After hearing about the success of the CEC at La Canada Elementary School's bake sale, it was decided that we would also hold a bake sale with the goal of raising $50.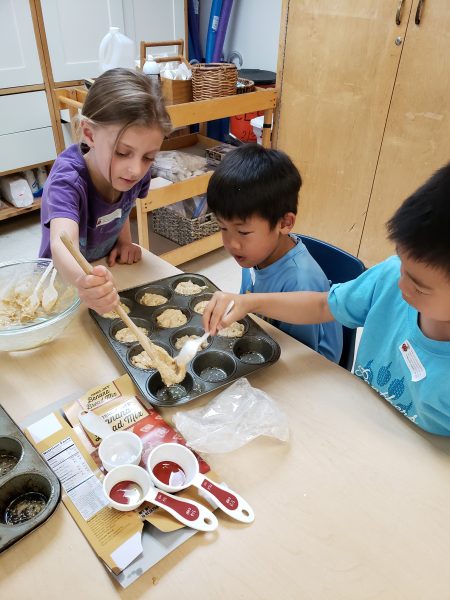 The following week, the children spent their afternoons baking bread, scones, and muffins to prepare for the sale. On the big day, they were thrilled to sell their baked goods to friends and family and by the end, they had raised over $70, exceeding their goal!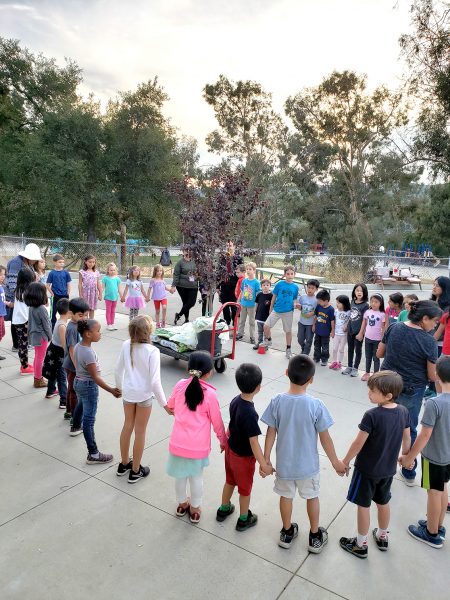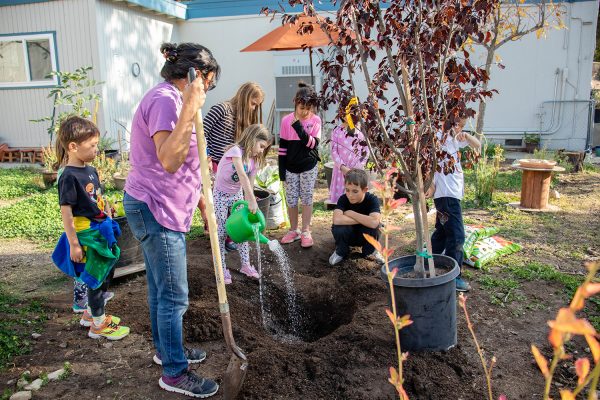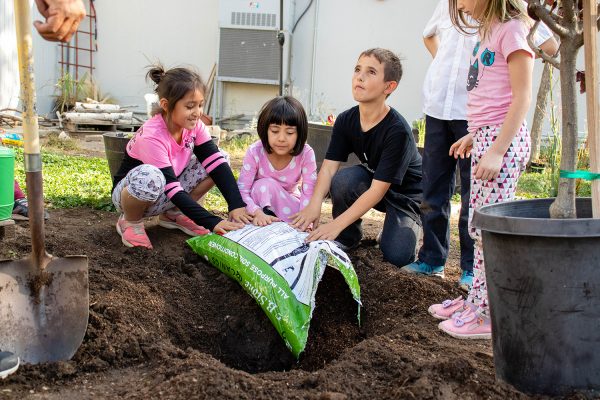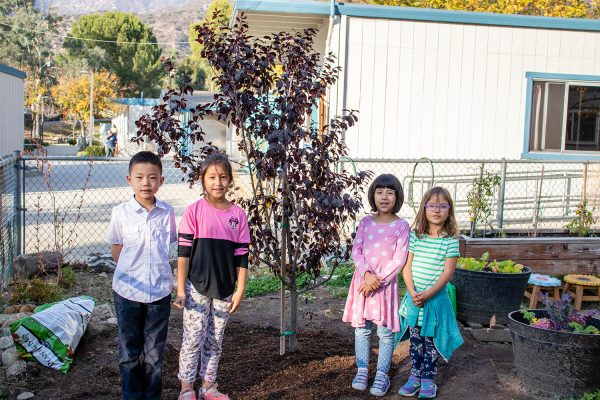 Using the bake sale funds, one of our wonderful teachers researched and purchased a tree for the garden. It was delivered as a surprise for the children, and as the ornamental plum came through the yard, the children naturally gathered around the tree and joined hands, forming a circle. The children then stretched out their arms and wiggled their fingers, sending lots of love and happy thoughts to their new little tree to help it grow big and strong. The teacher told them the story of their tree–how it was not the biggest or strongest or prettiest tree, but when she saw it, she knew it was the right one for their garden where it would be nurtured and protected. The children helped plant it carefully, and in honor of the bake sale, the children named the tree "Cookie."
Long live Cookie the Tree!
With Cookie taking root, Earth 2 set off to the CEC School-Age Program at Paradise Canyon Elementary School to meet and inspire our next group of children.