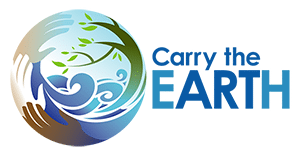 What would you do if the earth was in your hands?
Carry the EARTH is an environmental art project that inspires individual action to help heal the planet. It uses artist-created globes passed hand-to-hand to inspire, activate, and connect people around the world to restore the health of our Earth. 
A participatory environmental art project
Carry the EARTH
Welcome to Carry the EARTH! If you received a globe, we hope you will participate in our project and share your story on the sites we created for you. If you are a visitor to the website, we hope you will read the stories of the participants and be inspired to take action of your own and join the conversation. Collectively, we can all make a difference.