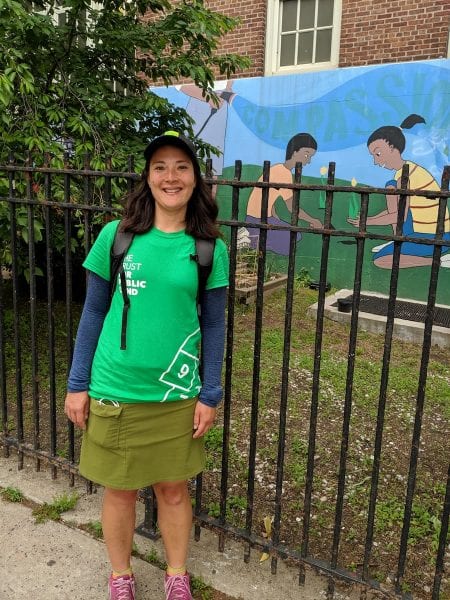 I received EARTH 33 at the Sierra Club Angeles Chapter City Hike fundraiser in Los Angeles. 100 people hiked over 500 miles through the City to raise almost $25,000 to improve clean air locally and nationally. I met "Team Carry the Earth" in the middle of the 8.4-mile city hike and they gifted me EARTH 33.
EARTH 33 is important to me as a long-distance hiker because forest mega-fires are something that impacts forests in areas that I hike. Mega fires also impact the air quality of where I live in the Los Angeles area. Each year, wildfires become more frequent and severe along the trails that I love, notably the Pacific Crest Trail. Fires make trails inaccessible to hikers and endanger the communities that live near the trail. After fires, trails are more likely to erode, which also makes trails off-limits to hiking. Mega-fires are getting worse with climate change. EARTH 33 is a reminder that what I see personally each summer at my home in Southern California and on trails throughout the American West is also happening almost everywhere on Earth.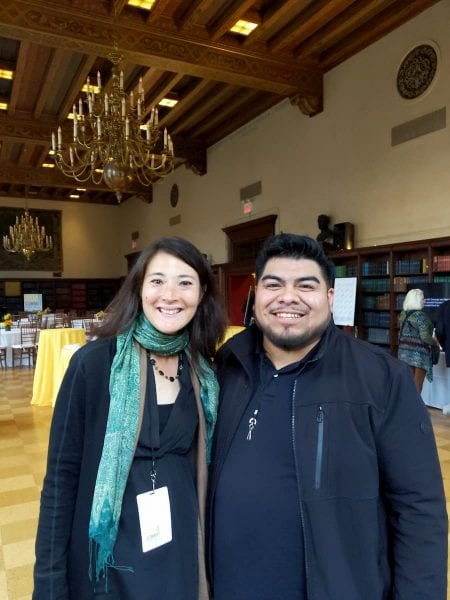 Carry the Earth inspired me to teach urban planners and college students about my experiences as an urban hiker. I spoke at the Municipal Art Society Summit in New York about the 225-mile hike I did to highlight the Trust for Public Land's work in de-asphalting and re-greening urban playgrounds. I wanted to share about my experiences to highlight the need for walkable urban planning in underserved communities. Because I've hiked 100+ mile routes in 14 cities, I was able to reflect on what different places are doing to build resilient communities. I was able to share what I'd seen cities do to benefit human-powered transportation.
I believe building walkable cities is essential to getting individuals to reduce their carbon footprint (and walking in cities can be fun, too). I also spoke to two groups of college students about the similarities between hiking in nature and exploring in cities. Urban hiking is one way to change the way we think of nature and urban life as separated. By walking in cities, we can think about our role in impacting the climate and create the space to reflect on how the decisions we make in cities can impact forests around the world.