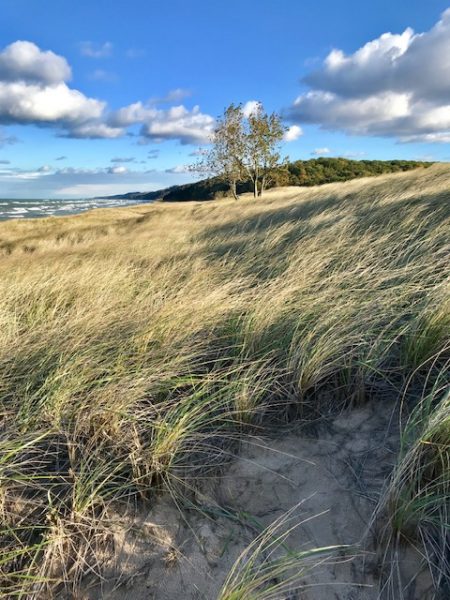 Over four weekends in October and early November, I picked up trash that had washed up on the beach of a state park in Michigan.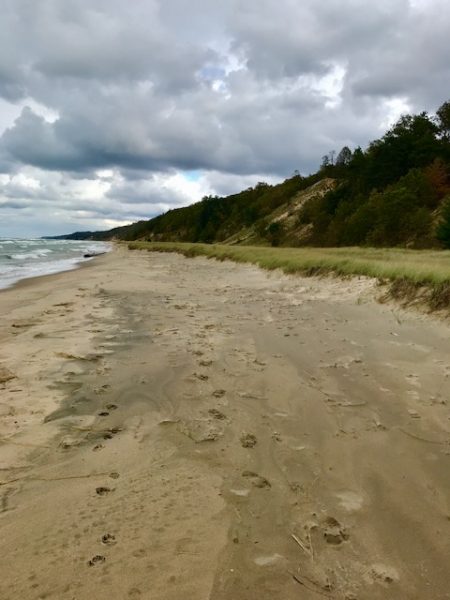 The Great Lakes contain 20 percent of the world's fresh water. Only the polar ice caps hold a larger percentage of the world's fresh water.  Lake Michigan, the lake I live on, is the third largest of the five "Great Lakes" when measured by surface, and the second largest when measured by volume.  It is the only one of the five that is located completely within the boundaries of the U.S.  Lake Michigan is home to trout, salmon, walleye and smallmouth bass, crawfish, freshwater sponges and many other aquatic species, as well as being a critical habitat for an enormous range of birds.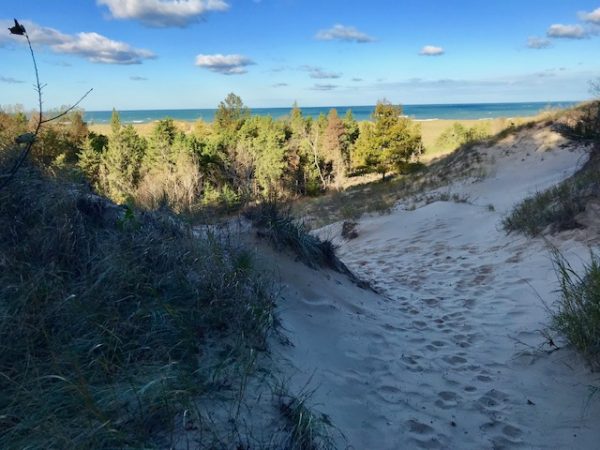 One of my favorite places along the lake is the Saugatuck Dunes State Park located on a secluded strip of Lake Michigan shoreline on the eastern side of the lake, between Saugatuck and Holland, Michigan. The park includes 1,000 acres of land with two and a half miles of shoreline. It features fresh water coastal dunes that are over 200 feet tall, grasslands and a mature woodlands. Because the shore is 2/3 of a mile hike along a forested path from the park's parking lot, the beach is relatively unused by the public. Regardless, the shoreline is often dotted with debris that has washed ashore, mostly from pleasure boats and marinas, I assume, but also other careless human dumping.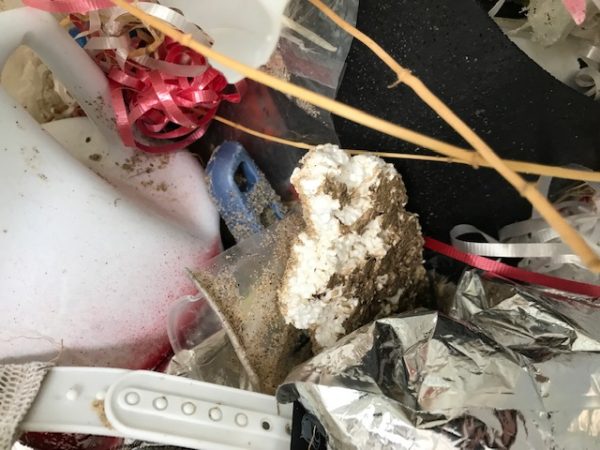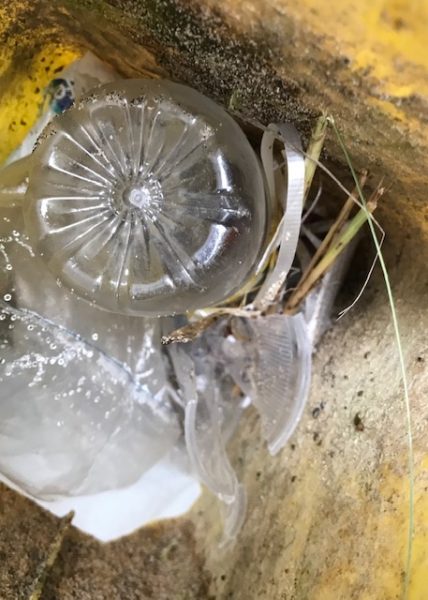 In addition to the obvious plastic cups, soda and water bottles, plastic forks, children's toys, clothes and food containers, the rubbish also includes such items as cigarette filters, straws, ribbons, metallic balloons, glow sticks, roof tiles, bits of insulation, rubber tubes and other automobile parts, as well as a variety of items normally found under a kitchen or bathroom sink, or in a garage or harbor.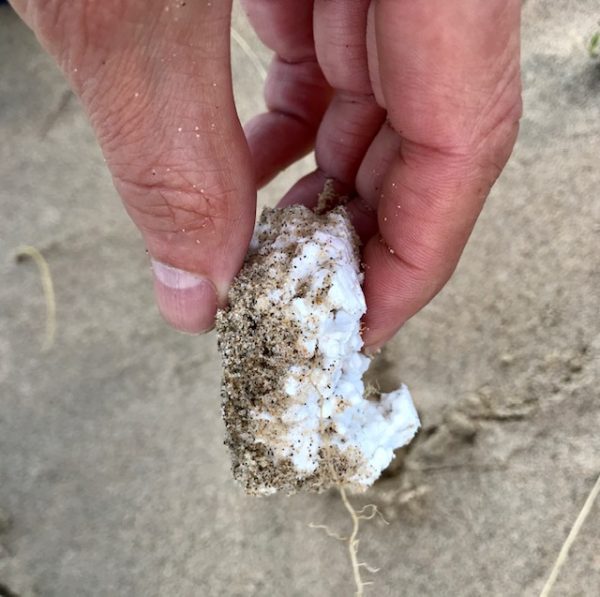 The worst refuse, by far, are the chunks of Styrofoam.  While the other garbage is unsightly and ecologically damaging, it tends not to break into ever smaller bits.  Styrofoam, on the other hand (mostly from ice chests, I surmise), dissipates into smaller and smaller pieces over time.  As a result, it is consumed by fish and birds with often disastrous consequences.